December 16th 2014, 10:07 am PT
Update: Risk and Trivial Pursuit Live!, from the Hasbro channel, was downloadable on Xbox Live for a short period of time in error. It has since been taken down from XBLA and will be available again early 2015 for the official launch.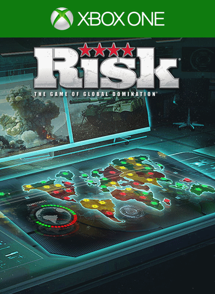 Content: RISK
Game Description: Modern combat meets RISK – the classic game of global domination. RISK steps into the near future with modern armies. Using the 2010 rules as standard, Risk offers an exciting strategic experience. Direct the war from your high-tech control room, fighting on the classic map layout on 3D; Deploy tanks, planes and infantry. All in the modern warfare twist on the classic game of global domination! Xbox Live league play allows you to compete with people from around the world.