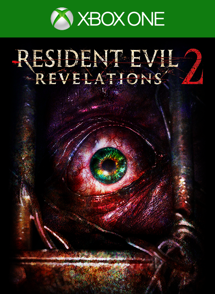 Title: Resident Evil Revelations 2 Episode Three: Judgment
Check price and availability in your Xbox LIVE region
Game Description: Resident Evil Revelations 2 follows two interwoven stories of terror across 4 episodes of intense survival horror. In Episode Three, Neil is caught in the Overseer's trap. Following a clue he left behind, Claire and Moira search for a way into the Overseer's tower. Meanwhile, Barry confronts a dangerous figure with a mysterious connection to Natalia's past.
NOTE: Requires Episode One to play. Do NOT purchase Episode Three if you already own Resident Evil Revelations 2 Season Pass or the Complete Season bundle.
Purchase Resident Evil Revelations 2 Episode Three: Judgment for Xbox One from Xbox Games Store
Purchase Resident Evil Revelations 2 Episode Three: Judgment for Xbox 360 from Xbox Games Store
Purchase Resident Evil Revelations 2 – Complete Season for Xbox One from Xbox Games Store
Product Info:
Developer: CAPCOM CO., LTD.
Publisher: CAPCOM CO., LTD.
Website: http://www.residentevil.com/
Twitter: @RE_Games